Special Data Center Training classroom hold on May 20th-22nd at Tokyo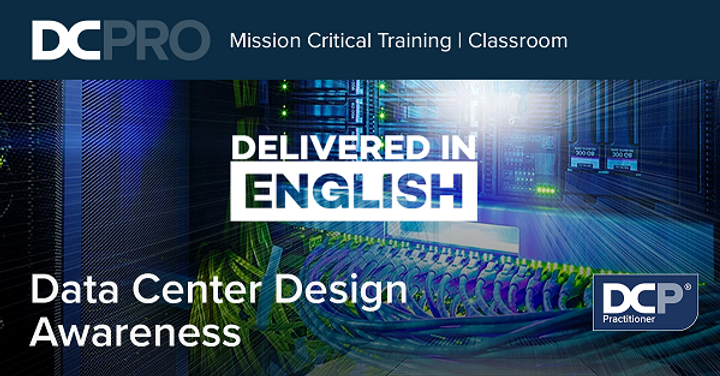 Upgrade your data center knowledge in ENGLISH
ー 2019年5月20日 英語クラス開催決定 ー
This course encompasses the basic principles of data center design, tracking its history from the early days of the mainframe to the modern enterprise data center in its many forms and the future. It has modules on all the major sub-systems of a mission critical facility and their inter-dependencies, including power, cooling, compute and network.
Students will learn to apply best practice recommendations to site selection, building layout requirements, including resiliency level and space requirements as well as gain a good understanding of relevant standards, regulations, definitions and metrics that apply to the data center industry​.
当コースは、データセンターやサーバールームの設計・構築・運用など、ITインフラの基礎知識を総合的に学ぶDCPROのエントリーコースです。日本で、DCPROのトレーニングを、英国人講師から、英語で学べる機会は、今年度はこの1回のみです。ご同僚・お知り合いの方に、是非、ご紹介ください。
Data Center Design Awareness | Level – Foundation
Schedule : 20-22 May 2019, 10.00-18.00
Trainning Fee : JPY 220,000 (+tax)
Language : English – Annual and Limited opportunity in Japan!
FEATURING Prof. Ian BITTERLIN
Prof. Ian Bitterlin is a DCPRO master trainer, a visiting Professor at Leeds University and after a 25 year career in the industry is widely considered a leading expert in mission critical power.
An active speaker and author, his technical papers on critical power and cooling have been presented at numerous European conferences and he has made conference presentations and keynote speeches across the globe.