Special Data Center Training classroom planning around June/July at Tokyo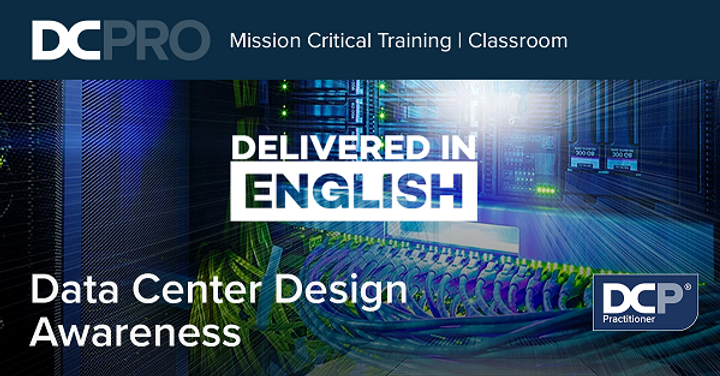 Upgrade your data center knowledge in ENGLISH ー 2020年 英語クラス開催計画のお知らせ ー
We plan to hold a special English classroom again this year. (It is currently scheduled for end June or early July 2020) Foreigners or English native speakers residing in Japan who wish to take DCPRO should contact us.
This course encompasses the basic principles of data center design, tracking its history from the early days of the mainframe to the modern enterprise data center in its many forms and the future. It has modules on all the major sub-systems of a mission critical facility and their inter-dependencies, including power, cooling, compute and network. Students will learn to apply best practice recommendations to site selection, building layout requirements, including resiliency level and space requirements as well as gain a good understanding of relevant standards, regulations, definitions and metrics that apply to the data center industry​.
弊社は今年も英語でのDCPRO DCDA特別クラスの開催を計画しています。(6月後半~7月上旬で計画中です)
日本国内在住の外国人やネイティブイングリッシュスピーカーの方でDCPROの受講を希望される方は弊社までご連絡ください。
当コースは、データセンターやサーバールームの設計・構築・運用など、ITインフラの基礎知識を総合的に学ぶDCPROのエントリーコースです。
日本で、DCPROのトレーニングを、英国人講師から、英語で学べる機会は、今年度はこの1回のみです。ご同僚・お知り合いの方に、是非、ご紹介ください。
Data Center Design Awareness | Level – Foundation
Schedule : TBD (between end June and early July, depends on application status)
Trainning Fee : JPY 220,000 (+tax)
Language : English – Annual and Limited opportunity in Japan!
Read more about DCPRO (DC ASIA website) Read more about DCPRO ( Original website)