Data Center Infrastructure Management (DCIM)
As the "New Normal" work style through COVID-19 pandemic is getting new standard, Digital Transformation is now strongly required for data center infrastructure operations such as remote management and operation automation. Let's find the product and tool that best matches your data center environments from our wide range of DCIM (Data Center Infrastructure Management) selection.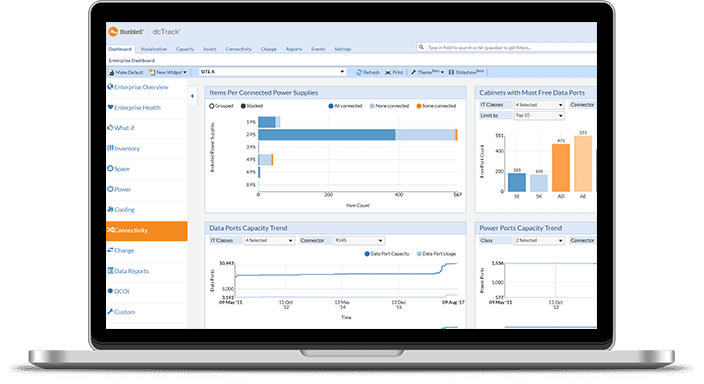 dcTrack / Power IQ

Sunbird

FNT Command

FNT software

Struxureware

Schneider Electric

garmit DCIM

DENSO

iTRACS DCIM

Commscope
POWER MANAGEMENT and COOLING for DATA CENTERS
Data explosion happens due to emerging technology like AI/ML, e-commerce and various distribution services, and data centers optimization is critical to support big data. DC ASIA offers Power Distribution to efficiently for massive amount of data processing, and Air Conditioning solutions that are critical for highly efficient data center, based on the customer's environment and needs.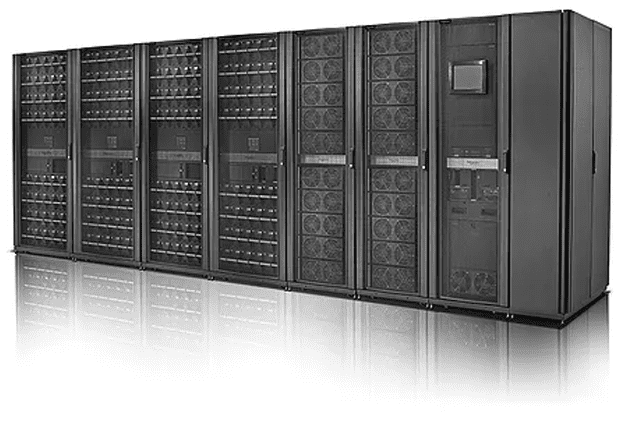 COOLING
POWER
CABINETS and PERIPHERALS
The best selection of cabinet and peripherals
The selection of server cabinets are not just a matter of choosing products which meet the standards. Seasoned professional of DC ASIA will help your selection of cabinets and peripherals to improve the data center operation which meet your needs and environment. We can also offer solutions to address heat challenges.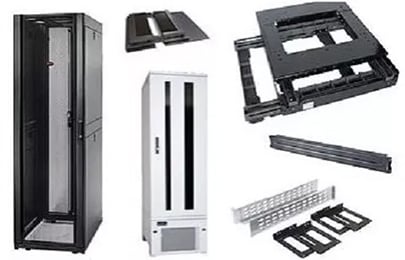 SERVER CABINETS and NETWORK CABINETS
PERIPHERALS
VIBRATION REMOVAL / SEISMIC ISOLATION
Examine server cabinet and peripherals to improve operation cost
The selection of server cabinet and peripherals/accessory is also a critical factor when you design server room.Even minor component compared to large-capacity electric devices and/or HVAC, they can be used to improve operating costs through minor tune-up.
For example, by adjusting the cable arrangement inside cabinets, and/or by installing paneles to cover the area where equipment is not mounted, a constant air flow is maintained (hot air/cold air) and reduce the power bill.Besides improving day-to-day operation of your data center, IT managers who is taking care of server room operators are also required to be prepared for the future risks.Appropriate measures are required, including data redundancy, by assuming the "cost to be spent on risk treatment" and the "damage to be caused by disasters including big earthquake."
By adjusting the peripherals arrangement with care, your IT spending to improve operations and risk measurement will be good investment.Please consult DC ASIA's experienced consultants.
From the design consulting to customer support/service
Consulting

Our experienced consultants propose optimal solutions that meet the customer's challenge, needs, scale, and operational style.

Installation and Construction

Flexible support for new installation of girders and seismic isolators, as well as relocation of existing facilities.

Customer Support

Services and support to address customer's new challenges after installation.
CUSTOMER SUCCESS STORY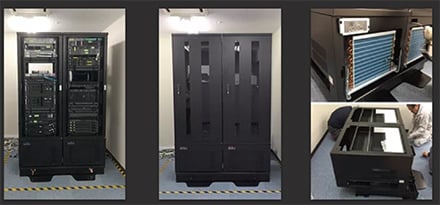 Medical Organization
SOLUTION

Consultation for enterprise data center, server room, product procurement and maintenance service
Moving equipment from the existing
Completed project in very short leadtime (3 month after start negotiation)
PRODUCTS

Coo-Rack II (by Kawamura Electric) as cabinet to mount cooler
SEISMIC ISOLATORS

Server Utena (by YACMO)
DC ASIA can offer these products for your datacenter
Ideal Brain / Kawamura Electric / Settsu Metal / Nitto / Human / Yacmo
CPI (Chatsworth Products) / Rittal / Schneider Electric / Panduit